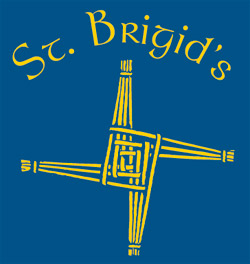 St Brigid's Primary School
Ballymena
Growing in Mind, Body & Spirit
Mrs. Mc Cambridge
---
Miss Mulligan
The First Phone Call from Heaven tells the story of a small town on Lake Michigan that gets worldwide attention when its citizens start receiving phone calls from the afterlife. Is it the greatest miracle ever or a massive hoax? Sully Harding, a grief-stricken single father, is determined to find out. An allegory about the power of belief--and a page-turner that will touch your soul--Albom's masterful storytelling has never been so moving and unexpected.
---
Mr Morgan
Sir Alex announced his retirement as manager of Manchester United after 27 years in the role. He has gone out in a blaze of glory, with United winning the Premier League for the 13th time, and he is widely considered to be the greatest manager in the history of British football.

Over the past four years, Sir Alex has been reflecting on and jotting down the highlights of his extraordinary career and in his new book he will reveal his amazing story as it unfolded, from his very early days in the tough shipyard areas of Govan.
---
Mr Convery
HBO's hit series A GAME OF THRONES is based on George R R Martin's internationally bestselling series A SONG OF ICE AND FIRE, the greatest fantasy epic of the modern age. A STORM OF SWORDS: STEEL AND SNOW is the first part of the third volume in the series. Winter approaches Westeros like an angry beast. The Seven Kingdoms are divided by revolt and blood feud. In the northern wastes, a horde of hungry, savage people steeped in the dark magic of the wilderness is poised to invade the Kingdom of the North where Robb Stark wears his new-forged crown. And Robb's defences are ranged against the South, the land of the cunning and cruel Lannisters, who have his younger sisters in their power. Throughout Westeros, the war for the Iron Throne rages more fiercely than ever, but if the Wall is breached, no king will live to claim it.

---
Mrs McToal
Against all odds, Katniss Everdeen has survived the Hunger Games twice. But now that she's made it out of the bloody arena alive, she's still not safe. The Capitol is angry. The Capitol wants revenge. Who do they think should pay for the unrest? Katniss. And what's worse, President Snow has made it clear that no one else is safe either. Not Katniss's family, not her friends, not the people of District 12. Powerful and haunting, this thrilling final instalment of Suzanne Collins's groundbreaking The Hunger Games trilogy promises to be one of the most talked about books of the year.

Copyright 2021 St Brigid's Primary School