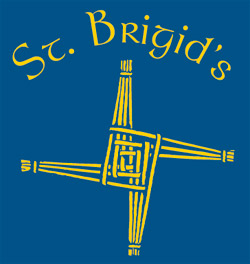 St Brigid's Primary School
Ballymena
Growing in Mind, Body & Spirit
Curriculum
Our aim is to offer children a broadly based, well balanced curriculum which develops the whole child.
The curriculum is set out in six Areas of Learning. These are Language & Literacy, Mathematics & Numeracy, The Arts, The World Around Us, Personal Development & Mutual Understanding (P.D.M.U.) and Physical Education. It is taught across three stages namely, the Foundation Stage (P1-2), Key Stage 1 (P3-4) and Key Stage 2 (P5-7). Alongside the Learning Areas the Northern Ireland Curriculum also includes developing children's Thinking Skills and Personal Capabilities, Assessment for Learning and the cross curricular skills of Communication, Using Mathematics and Using Information and Communications Technology.
Qualities of confidence, self esteem and consideration for others, will be developed alongside increasing competence in the basic skills. Teachers use a variety of teaching approaches centred on practical first hand experience.
Effective teaching is achieved by the careful matching of activities and content of lessons to individual needs and every effort will be made to provide maximum access to the curriculum for children who may require additional support with their learning or who are disabled. The school accepts its responsibility to develop the full potential of all children.
Detailed monitoring of pupils progress takes place throughout the school year culminating in the issue of the Annual Report in June.
Copyright 2023 St Brigid's Primary School